J&J Consumer Health Diversity, Equity & Inclusion Travel Award
Quick Info
Award:
2023 ACMT Annual Scientific Meeting Registration and Travel Reimbursement
Number of Awards Available:
Multiple
Application Deadline:
November 1, 2022
Application Restrictions:
Open to US residents only
Award Overview
In partnership with Johnson & Johnson Consumer Health, MTF has expanded its opportunity to provide travel awards that will allow medical trainees from underrepresented groups to attend ACMT's Annual Scientific Meeting.
The awardee will be recognized at the 2023 ACMT Annual Scientific Meeting & Symposium in San Diego, CA, March 31 – April 2, 2023. The award, valued at $1,500, will provide registration to the Annual Scientific Meeting and fund reimbursement to support travel and lodging.
Award Eligibility
Any medical student or resident who self-identifies as a member of an underrepresented group is eligible to apply.
Application Procedures
The applicant is required to provide the following information:
Current curriculum vitae
Letter documenting verification of employment
Letter of support from an advisor or residency program director
Letter of nomination from a current ACMT member (if program director is and ACMT member, that letter will suffice
1–2-page essay describing the applicant's interest in and background in medical toxicology
Submission
Submit application materials in .pdf format to awards@acmt.net with 'DEI Award' in the subject line.
Judgment
Applications will be reviewed by a sub-committee of the MTF board and final decisions will be made at the discretion of the MTF Board of Directors. The board reserves the right to make no award if there are no applications of sufficient merit.
Previous Recipients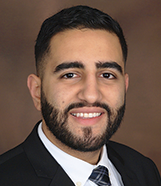 Girgis Fahmy, MD
Resident, Emory University School of Medicine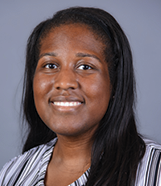 Sarah Puryear, MD
Resident, Indiana University
Miya Smith, MD
Resident, University of Chicago
Josue Zozaya, MD
Resident, UTSW Emergency Medicine