SAEMF / MTF Toxicology Research Grant
Quick Info
Amount:
Up to $20,000
Number of Grants Available:
One
Funding Duration:
1 year
Accepting Applications:
May 1 - August 1, 2023
Funding Period:
July 1, 2023 - June 30, 2024
Application
Please click here for detailed application instructions and application form.
The Medical Toxicology Foundation (MTF) endeavors to support Medical Toxicology research. The SAEMF/MTF Research Award is jointly sponsored by the Medical Toxicology Foundation and the Society for Academic Emergency Medicine Foundation.
Purpose of the Award
The mission of the grant is to provide support for research proposals that advance the science of medical toxicology in emergency medicine. The goals are to foster collaboration between members of ACMT and SAEM and to advance the science of medical toxicology as it relates to all aspects of emergency medicine. Proposals that intend to collect data necessary to pursue larger projects (pilot projects) are of particular interest. The research proposals can address one or more of the following areas and topics:
Medical toxicology practice
Medical toxicology education (medical students, emergency medicine residents, medical toxicology residents, and emergency physicians)
Acute or chronic toxicity from pharmaceuticals and chemicals
Envenomations and natural toxins
Opioid-use disorders and addiction medicine
Chemical or radiological emergency preparedness
Global medical toxicology
Eligibility
The applicant must:
Be a member in good standing of ACMT or SAEM at application deadline and during the entire award period;
Be a physician holding an applicable terminal clinical degree (e.g., MD, DO);
Be an emergency medicine resident, a medical toxicology fellow, or a faculty member in good standing in an Accreditation Council on Graduate Medical Education (ACGME)-approved emergency medicine residency program are also eligible for the award;
Not have received the MTF-SAEMF Toxicology Research Grant previously.

Contact
Please contact grants@saem.org with any questions.
Kevin Baumgartner, MD
Washington University in St. Louis School of Medicine
Project: "Evaluation of the Human Immune Response to North American Crotalid Envenomation"
This project will be a prospective observational cohort study of the human immune response to the venom of native North American crotalids. Its objectives are to characterize the development of human anti-venom antibodies (hAVAB) in envenomated patients, and, to build a cohort of biosamples from these patients. Our research will further elucidate the pattern of development of hAVAB directed against crotalid venom, and provide a biosample cohort that will support further research into the human immune response to crotalid venom. It is anticipated that this research may lead to improved understanding of the mechanism of action of crotalid venom, and potentially to the development of novel therapeutics for crotalid evenomation.
Cynthia Santos, MD
MTF/SAEMF Toxicology Research Grant - $10,000
"Genotypes Associated with Dosing and Relapse in Patients with Opioid Use Disorder Receiving Buprenorphine."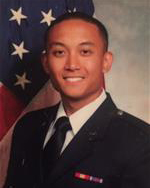 Patrick Ng, MD
MTF/SAEMF Toxicology Research Grant - $10,000
"Oral Sodium Thiosulfate for Severe Acute Oral Cyanide Exposure"
The efficacy of oral sodium thiosulfate alone has not been thoroughly evaluated. Understanding the efficacy of oral sodium thiosulfate, a more readily available xenobiotic that has been demonstrated to be safe for human use, will build upon the data from our prior experiments and be useful in the development of an oral antidote for oral cyanide poisoning.