Dr. Michael Shannon Diversity, Equity and Inclusion Travel Award
Quick Info
Award:
2023 ACMT Annual Scientific Meeting Registration and Travel Reimbursement
Number of Awards Available:
One
Application Deadline:
November 12, 2022
Application Restrictions:
Open to US residents only
Award Overview
This travel award was established to encourage medical trainees (medical students or residents), who self-identify as members of any underrepresented group, to attend ACMT's Annual Scientific Meeting. The award honors the memory and contributions of Dr. Michael Shannon, an ACMT Past President who passed in 2009. Dr. Shannon was the first African American to serve as a division chief at Children's Hospital Boston and served as chief of both the emergency medicine and clinical pharmacology departments.

Initially funded through ACMT's cooperative agreement with ATSDR, this award is now funded entirely by the Medical Toxicology Foundation.
The awardee will be recognized at the 2023 ACMT Annual Scientific Meeting & Symposium in San Diego, CA, March 31 – April 2, 2023. The award, valued at $1,500, will provide registration to the Annual Scientific Meeting and fund reimbursement to support travel and lodging.
Award Eligibility
Any medical student or resident who self-identifies as a member of an underrepresented group is eligible to apply.
Application Procedures
Applicant is required to provide the following information:
Current curriculum vitae
Letter documenting verification of employment
Letter of support from an advisor or residency program director
Letter of nomination from a current ACMT member (if program director is and ACMT member, that letter will suffice
1–2-page essay describing the applicant's interest in and background in medical toxicology
Submission
Submit application materials in .pdf format to awards@acmt.net with 'DEI Award' in the subject line.
Judgment
The Awards Committee evaluates application submissions. Recipient recommendations are subject to review by the MTF Board of Directors. The Board reserves the right to make no award if there are no applicants of sufficient merit.
Previous Recipients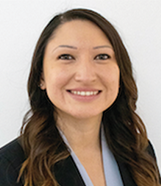 Demi Galindo, MD
Resident, University of Rochester
2020
Emmanuel Quaidoo, MD
Emergency Medicine Resident, University of California, San Francisco
2019
David Bala, MD
Emergency Medicine Resident, University of Kentucky
2018
Eddie Garcia, MD
Emergency Medicine Resident, Rutgers New Jersey Medical School
2017
Sarah Ann Anderson, MD, PhD
Pediatric Resident, Morgan Stanley Children's Hospital of New York Presbyterian Hospital
2016
Tricia Smith, MD
Emergency Medicine Resident, University of Connecticut
2015
Jason Holmes, MD
Emergency Medicine Resident, Emory University
2014
Peter Akpunonu, MD
Emergency Medicine Resident, University of Kansas; Medical Toxicology Fellowship, Oregon Health & Science University, 2015-2017
2013
Cynthia D. Santos, MD
Emergency Medicine Residency, Mount Sinai School of Medicine; Medical Toxicology Fellowship, Emory/CDC, 2015-2017
2012
Joshua M. Jauregui, MD
Emergency Medicine Residency, Warren Alpert Medical School of Brown University
2011
Jennea A. Correia, MD
Emergency Medicine Residency, Naval Medical Center Portsmouth, VA
2010
Benjamin Orozco, MD
Emergency Medicine Residency, Hennepin County Medical Center; Medical Toxicology Fellowship, Hennepin Regional Poison Center, 2011-2013