Michael P. Spadafora Medical Toxicology Travel Award
Quick Info
Award:
2024 ACMT Annual Scientific Meeting Registration and Travel Reimbursement
Number of Awards Available:
One
Application Deadline:
October 16, 2023
Award Overview
Dr. Michael P. Spadafora was an academic emergency physician, medical toxicologist, and ACMT member who was dedicated to resident education. After his untimely death in 1999, awards were established at both the MTF and the SAEM Foundation in his name to encourage residents to pursue medical toxicology fellowship training.
The awardee will be recognized at the 2024 ACMT Annual Scientific Meeting & Symposium in Washington DC, April 12 – April 14, 2024. The award, valued at $1,500, will provide registration to the Annual Scientific Meeting and fund reimbursement to support travel and lodging.
Award Eligibility
The award is open to those individuals that are not in their final year of an ACGME or AOA accredited residency program.
Application Procedures
Applicant is required to provide the following information combined into one single pdf file in the order listed below:
Current curriculum vitae
Letter documenting verification of employment
Letter of support from the applicant's program director
Letter of nomination from a current ACMT member (if the program director is an ACMT member, that letter will suffice.)
1–2-page essay describing the applicant's interest in and background in medical toxicology
Submission
Submit application materials in .pdf format to awards@acmt.net with 'MTF Spadafora Travel Award' in the subject line.
Judgment
The Awards Committee evaluates application submissions. Recipient recommendations are subject to review by the MTF Board of Directors. The Board reserves the right to make no award if there are no applicants of sufficient merit.
Previous Recipients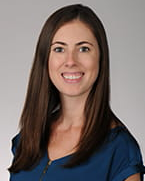 Emily Amador, DO
Medical University of South Carolina
Matthew Dernbach, MD
Resident, Medical University of South Carolina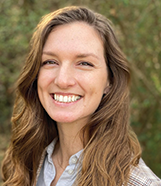 Tori Erhardt, MD
Emergency Medicine Resident, Emory University School of Medicine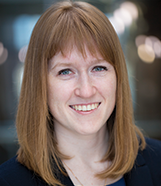 Anastassia Gorvitovskaia, MD
Resident, Mount Sinai Health System
H. Keahi Mookini Horowitz, MD
Resident, Stony Brook University Hospital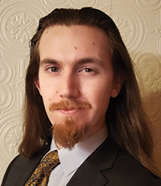 Cyrus Kuschner, MD
Resident, Emory University
Anthony Spadaro, MD
Resident, Hospital of the University of Pennsylvania
Axel Adams, MD
Emergency Medicine Resident, The University of Washington, School of Medicine
Samy Chettat, MD
Emergency Medicine Resident, Oregon Health and Science University
Jason Elzinga, MD
Emergency Medicine Resident, Cummin School of Medicine at the University of Calgary
Alexander Lazar, MD
Emergency Medicine Resident, University of Connecticut
Mark Simon, MD
Emergency Medicine Resident Denver Health Medical Center and University of Colorado Hospital
Scott Wakeham, MD
Emergency medicine Resident, Cummin School of Medicine at the University of Calgary
David Toomey, MD
Emergency Medicine Resident, Harvard Affiliated Emergency Medicine Residency Program
Joshua Trebach, MD
Emergency Medicine Resident, Johns Hopkins Medicine
Nathan Kunzler, MD
Emergency Medicine Resident, Harvard Affiliated Emergency Medicine Residency Program
Alexander Huh, MD
Emergency Medicine Resident, University of Pittsburgh
Adrienne R. Hughes, MD
Emergency Medicine Resident, University of Washington Medical Toxicology Fellowship
Oregon Health and Science University, 2017-2019
2015
Aaron Fields, MD
Emergency Medicine Resident, University of Rochester Medical Center; Addiction Medicine Fellowship, University of Rochester Medical Center
2014
Rachel Wightman, MD
Emergency Medicine Resident, New York University; Medical Toxicology Fellowship, New York University School of Medicine, 2015-2017
2013
Gillian A. Beauchamp, MD
Emergency Medicine Residency, University of Cincinnati; Medical Toxicology Fellowship, Oregon Health and Science University, 2014-2016
2012
Hallam M. Gugelmann, MD
Emergency Medicine Residency, University of Pennsylvania; Medical Toxicology Fellowship, University of California San Francisco, 2013-2015
2011
Travis Olives, MD
Emergency Medicine / Internal Medicine Residency, Hennepin Medical Center; Medical Toxicology Fellowship, Regions Hospital / Hennepin Medical Center, 2014-2016
2010
Jared W. Pelo, MD
Emergency Medicine Residency, University of Virginia School of Medicine
2009
Fiona M. Garlich, MD
Emergency Medicine Residency, Hennepin Medical Center; Medical Toxicology Fellowship, New York; University School of Medicine, 2010-2012; Board Certified in Medical Toxicology, 2012
2007
Michael Abraham, MD MS
Emergency Medicine Residency, University of Maryland
2006
Michael Levine, MD
Emergency Medicine Residency, Brigham and Women's / Massachusetts General Hospital; Medical Toxicology Fellowship, Banner Good Samaritan Phoenix, 2008-2010; Board Certified in Medical Toxicology, 2010
2003
Jeff Ferguson, MD
Emergency Medicine Residency, University of Virginia
Kjell Lindgren, MD
Emergency Medicine Residency, Hennepin Medical Center