Anthony Pizon, MD, FACMT Vice President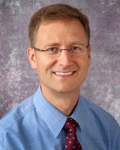 Biography
Dr. Pizon is currently a Professor in the Department of Emergency Medicine, Division of Medical Toxicology at the University of Pittsburgh, School of Medicine. He serves as Chief of the Division of Medical Toxicology and Director of the Medical Toxicology Fellowship at UPMC. He is also Assistant Medical Director of both the Pittsburgh and West Virginia Poison Centers. Yet, most importantly, he is blessed with an amazing wife, Caryn, and four wonderful children (Benjamin, Elizabeth, Gabriela, and Seraphina).
Dr. Pizon has been involved with ACMT for over 15 years. He first joined ACMT as a member of the Fellowship Directors' Committee and is now Chair. His goal continues to help our Program Directors develop strong fellowships with the collaboration of our diverse membership. For example, he has continued to strengthen the ACMT in-service exam. He has also developed a mechanism to share resources as Fellowship Directors navigate the ACGME Self-Study process. In addition to his work with the fellowship directors, he established a Task Force charged with developing toxicology-specific CMS-approved Quality Measures. Dr. Pizon has served on the ACMT Board of Directors and is currently vice-president on the Executive Board of Directors. In addition to his work with ACMT, he serves on the Medical Toxicology Foundation Board of Directors.
Education
Dr. Pizon received his B.S. from Westminster College (New Wilmington, PA), his M.D. from the University of Toledo School of Medicine, his Emergency Medicine training at the University of Pittsburgh Medical Center, and his Medical Toxicology Training at Banner Good Samaritan Medical Center in Phoenix, Arizona. He is Board-Certified in Medical Toxicology, Emergency Medicine and Addiction Medicine.
Medical Toxicology Area/s of Focus
Dr. Pizon's current research interests include the novel pharmaceutical management of withdrawal syndromes, the evaluation of cost-effective care provided by medical toxicologists, and drugs of abuse. However, his real passion lies in the education of fellows, residents, and medical students.