The ANTIDOTE Institute
Quick Info
Application Deadline:
January 15, 2024
Participant Notification:
February 15, 2024
First Group Meeting:
At ACMT ASM in April 2024
Send Applications To:
antidote.admin@acmt.net
Questions about the program? Reach out to the program leadership anytime! We would be happy to have a call/zoom to discuss the program in more detail and help determine if it is a good fit for your career goals.
Advancing New Toxicology Investigators in Drug Abuse and Original Translational Research Efforts
Sponsored by ACMT, The ToxInnovation Lab (UMASS), and The Chai Lab (Harvard Medical School)
Medical toxicologists play an important role in defining the care of poisoned patients. Outside of providing clinical care, toxicologists have advanced the science around antidotal therapy, management of the poisoned patient, occupational exposures, and substance use disorder. The discovery and development of the next practice driving advancements in toxicology require rigorous research, and a pipeline of new investigators to drive the field forward. In order to support a career in research, toxicologists need knowledge and skills related to identifying and securing funding sources, scientific writing for knowledge dissemination, and ethical research conduct. Additionally, prospective investigators need to identify a strong network of mentors and collaborators to help them grow their own research program. The ANTIDOTE Institute is an NIH/NIDA funded program (Grant No. 1R25DA058490) that provides an opportunity for fellows and junior faculty to begin to develop their own area of investigation, network with peers and experienced investigators in the field, and gather practical knowledge on topics core to developing a successful research program.
The Opportunity
A two-year long course consisting of 1) focused, small group sessions with moderated peer review, mentorship, and discussion of core topics surrounding research fundamentals and 2) one-on-one mentorship from an established investigator in medical toxicology.
The program offers up to $25,000 in seed funding to support the fellow's developed project.
The program is intended to help you develop and implement a feasible research project that will serve as a foundation for your career as an investigator. Of note, this is not a formal didactic course on research methodology. We have designed the curriculum to give you basic skills around thinking about research, developing a grant, setting up a budget, writing manuscripts and setting up infrastructure for success. As part of the course, we also have paired each of you up with an ACMT researcher outside your institution. We hope this relationship will be valuable to you as you can learn from their experiences, and they can provide you feedback on your research and goals.
Eligibility
Applicants must be toxicology fellows or junior faculty (within 3 years of fellowship graduation) for the 2022-2023 academic year.
Application Process
Interested applicants will need to provide:
A cover letter which includes a brief statement of interest and description of research interests/experience (1 page maximum)

Note: Research interests do not need to be well-developed at this stage; a basic description of interest is appropriate. The expectation is that the participants will be mentored during the initiative to develop their research ideas.

CV
Letter of commitment from Med Tox program director confirming the applicant will have the availability and protected time to fully participate in all sessions (for fellow applicants only)
Commitment
Participation in virtual small group sessions (approximately 2 hours) every other month. These sessions will consist of group discussion around core research concepts as well as group discussion around individual institute member research projects
Participation in 30-minute monthly meetings with your mentors to update on your progress during the ANTIDOTE institute and for career advice
Attendance at two in person ANTIDOTE retreats at ACMT's Annual Scientific Meeting (ASM 2024 and ASM 2025). We will also have a more informal meet up at NACCT, but this is optional to attend
Please submit all application packets to antidote.admin@acmt.net by January 15, 2024.  Selected participants will be notified via email by February 15, 2024. The first group meeting will be held at ACMT ASM in April 2024.
Program Administrators
Read Bio
Dr. Stephanie Carreiro is an emergency medicine physician, medical toxicologist and digital health researcher. She is a 2009 graduate of New York Medical College, and completed her emergency medicine residency in 2013 at Brown University. She completed a medical toxicology fellowship in 2015, and recently received a PhD in Biomedical Sciences both at the University of Massachusetts. She is currently an Associate Professor, Director of the Tox(In)novation Lab, and Research Director in the Department of Emergency Medicine at University of Massachusetts Chan Medical School. Her current research program focuses on developing digital therapeutics for substance use disorder, understanding how patients use and engage with technology, and leveraging digital technology to promote health equity. She is the principal investigator multiple industry and federally funded research grants, including several awards from the National Institute on Drug Abuse and National Institute of Biomedical Imaging and Bioengineering.
Read Bio
Dr. Peter R Chai is an associate professor of emergency medicine and medical toxicology at Brigham and Women's Hospital/Harvard Medical School, and affiliate research scholar at the Koch Institute for Integrated Cancer Research at the Massachusetts Institute of Technology, and The Fenway Institute. He is also research faculty at the Dana Farber Cancer Institute. Dr. Chai's research primarily involves the development and implementation of technological solutions that detect and respond to changes in disease. He has been primarily interested in leveraging ingestible, injectable and smartphone-based sensors to understand medication adherence in HIV research as well as substance use disorders. These body sensor systems function as an architecture upon with Dr. Chai and his team develop context-aware, personalized behavioral support tools to improve engagement in care and medication adherence. In addition to his work on ingestible and implantable sensors, Dr. Chai also develops novel drug delivery systems that achieve gastric residence and facilitate delivery of electroceutical, bioelectronic and ultra long release drugs.
Read Bio
Alison is a Clinical Research Quality Analyst with ACMT. Alison received her MPH in Epidemiology from the School of Public Health at Georgia State University. She has been an epidemiologist for three years working in infectious disease and chronic disease with experience in case investigation, disease surveillance, database creation, data analytics, and more recently was a COVID-19 first responder. She has contributed to a number of public health projects in the fields of: Maternal and Child Health, Cancer, HIV, Oral Health, Smoking Cessation, and COVID-19.
Alison has worked in clinical research as well, working with private pharmaceuticals in Phase I and Phase II oncology clinical trials throughout the U.S. and Europe. Originally from Savannah, Georgia she now resides in Cape Coral, FL with her family and dogs.
ANTIDOTE Classes by Year
Alexis Cates, DO
Alexis L. Cates, DO is currently living in New Orleans, LA practicing emergency medicine and medical toxicology at Ochsner Medical Center as part of the Emergency Medicine residency faculty. She completed her residency and fellowship at Einstein Medical Center in Philadelphia, PA. She enjoys working with patients with substance use disorders and resident education, and as a result completed several projects in the realm of opioid use disorder and education of adult learners. She has served in several national leadership positions and on national committees in relation to health policy. Her research and career interests include identifying and preventing barriers to care in the pregnant population with substance use disorders, understanding and identifying issues with xenobiotics and lactation and the resultant education of patients and medical practitioners, and ensuring all healthcare providers carry naloxone.
Henrik Galust, MD
Henrik Galust, MD is an emergency physician and medical toxicology fellow. He earned his medical degree at Northeast Ohio Medical University in 2018. After completing Residency in Emergency Medicine at Denver Health in 2022 he joined Fellowship in Medical Toxicology at the University of California, San Diego. His research areas of interest include drugs of abuse, therapeutics in addiction, drug adulterants, and graduate level medical education.
Jessica Krueger, MD
Jessica J Krueger a first-year toxicology fellow at Banner University Medical Center Phoenix with the University of Arizona College of Medicine Department of Toxicology. She has long had a passion for research, having worked in two molecular neuroscience laboratories prior to attending medical school at the Sidney Kimmel Medical College at Thomas Jefferson University. She completed emergency medicine residency at Einstein Medical Center in Philadelphia. She looks forward to developing her research skills beyond her established interests in animal models and molecular research techniques.
Vita Mithi, BS
Vita Mithi, BS, is the founder of Center for Life Toxicology Data in Malawi and the communications lead for the Society for Research on Nicotine and Tobacco Genetics and Omics Network, research scholar in the Leaders of Africa Institute 2022 research methods program. He is a Medical Toxicology in Industry and Antidote fellow at the American College of Medical Toxicology, and Africa Oxford Health Innovation and Entrepreneurship Scheme 2022 fellow – the University of Oxford. A registered member of the Medical Council of Malawi, American Society of Tropical Medicine and Hygiene, and holds a Bachelor's degree in Public Health from the University of Livingstonia, in Malawi. His research focuses on integrating personalized technology in toxicology. His current research as an antidote fellow at the American College of Medical Toxicology focuses on heightening mHealth toxicology applications for tracking substance abuse, poisons, medication adherence, and monitoring trends of drug use (health systems toxicology).
Bryan Wilson, MD
Dr. Bryan Wilson is a medical toxicologist passionate about space and snakes. He earned his medical degree at the University of Texas Health Science Center at San Antonio. He subsequently completed a combined residency in Pediatrics and Emergency Medicine at the University of Arizona where he remained to complete a fellowship in Medical Toxicology with the Arizona Poison and Drug Information Center. After completing his training, he joined the faculty at the University of Iowa and served as the Interim Medical Director for the Iowa Poison Control Center. His career to this point has emphasized care in resource limited settings with a heavy emphasis on the areas of snake envenomation and care in the aeromedical setting. Through the ANTIDOTE Institute, he hopes to develop a research career using snake envenomation and crewed space flight as models for the development of clinical informatics tools to improve care in resource constrained settings.
Caitlin Bonney, MD
Caitlin Bonney, MD is a medical toxicologist and emergency physician. She is board eligible in medical toxicology and board-certified in emergency medicine. Her current duties include service at the Northern New England Poison Center including the development of policies and protocols for the Northern New England region, supervising poison specialists, and teaching medical students, residents, and pharmacy students. She also maintains an adjunct faculty position at the University of Nevada Las Vegas where she is involved in teaching residents, advising pharmacy protocols, and serving on the medical school Curriculum Oversight Committee. In her clinical duties, she works as an attending emergency physician at Maine Medical Center and Exeter Hospital. She serves on national committees related to toxicology including the American College of Emergency Physicians Excited Delirium Task Force. She conducts ongoing research on opioid use disorder.
Marielle Brenner, MD
Marielle Brenner, MD is an emergency medicine physician and medical toxicologist. She trained in emergency medicine at the Medical College of Wisconsin in Milwaukee, WI and trained in medical toxicology at Indiana University in Indianapolis, IN. After fellowship, she joined the faculty at the University of Iowa in Iowa City, IA as an Assistant Professor in Emergency Medicine and Medical Toxicology. Her academic interests include the toxicology of combined opioid and sympathomimetic toxicity including the biochemical pathways of the underlying addiction of combined ingestion. Research goals include developing a better understanding of the neuroplasticity that occurs with opioid and stimulant addiction to allow for better pharmacotherapies for this patient population.
Eric Kaczor, MD
Eric Kaczor, MD, is a board-certified emergency medicine physician and board-eligible medical toxicologist. He earned his medical degree at the University at Buffalo, Jacobs School of Medicine and Biomedical Sciences in 2016, and completed his Residency in Emergency Medicine and Fellowship in Medical Toxicology at the University of Massachusetts Medical Center in 2019 and 2021 respectively. After graduation, he took a position at the University of Pittsburgh Medical Center and will be starting a volunteer faculty position in the upcoming academic year. His research interests include characterizing the potential adverse effects of cannabis product exposures, exploring the content and labeling strategies of commercially available cannabis products, and the use of biosensors as a means of detecting intoxication/impairment.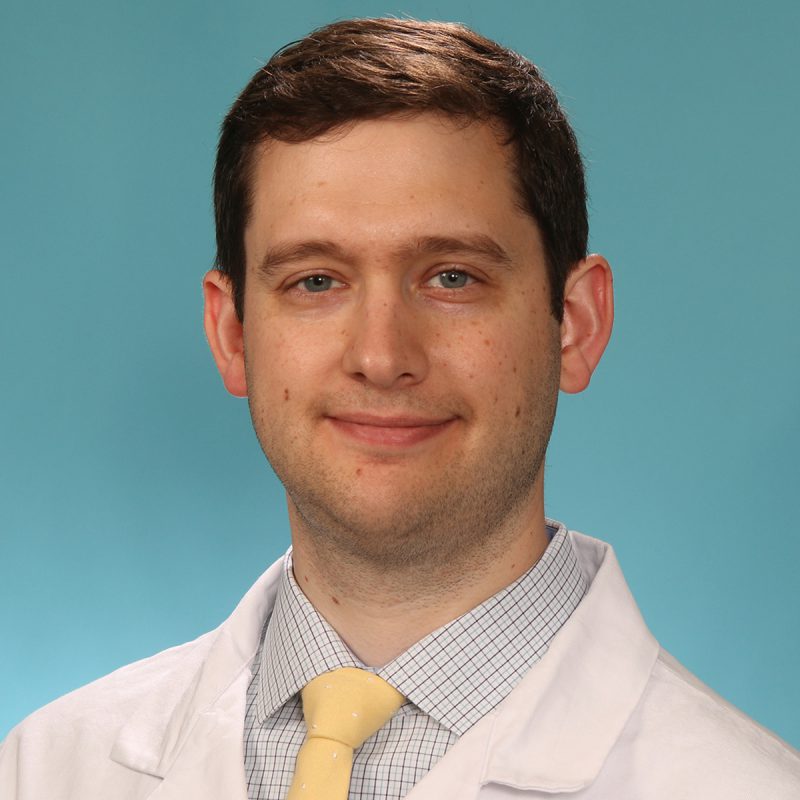 David Liss, MD
David Liss, MD is a faculty member at Washington University in St. Louis in the Department of Emergency Medicine, Division of Medical Toxicology. He graduated fellowship in 2017 and has been practicing Medical Toxicology for 5 years. His interest in the ANTIDOTE Institute program comes from his recent academic focus in medical toxicology and addiction medicine research. He has completed two retrospective observational studies of patients treated by the medical toxicology consult service with opioid use disorder and the rates of follow-up with a local care coordination program. In addition, he is in the final stage of data collection and analysis for a Medical Toxicology Foundation grant studying mass spectrometry for universal urine drug screening in pregnancy compared with standard of care screening. He has several thoughts on the next steps, and hopes that participating in this program would give him a sounding board for focusing his research efforts as well as help him to improve the quality of his future projects.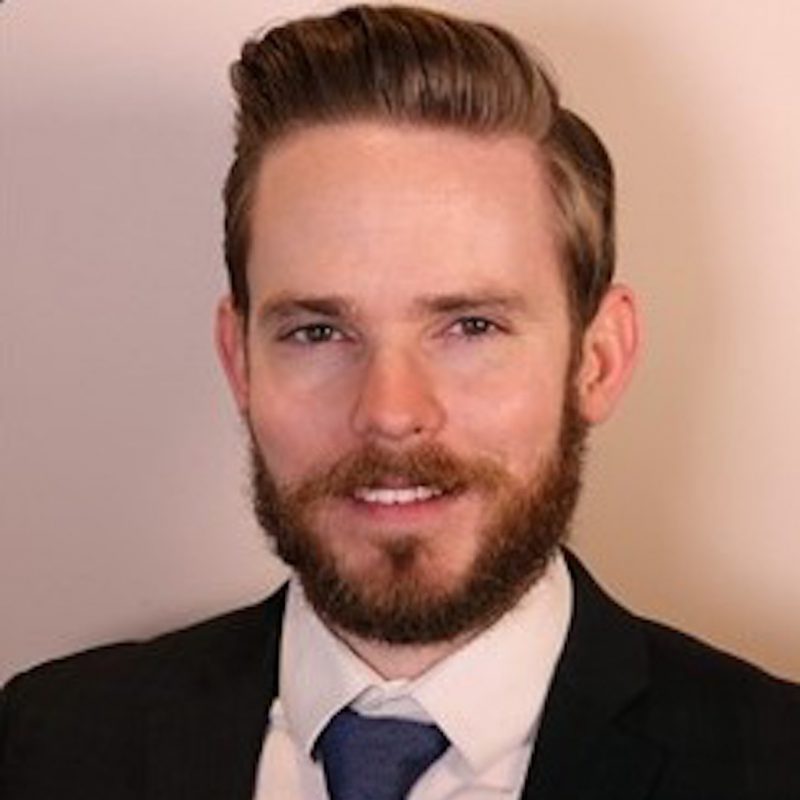 Michael Simpson, MD
Michael Simpson, MD, is a first-year medical toxicology fellow at the Harvard Medical Toxicology Program at Boston Children's Hospital and the Massachusetts and Rhode Island Poison Control Center. He attended medical school at the University of Central Florida in his hometown of Orlando, Florida, and then completed residency training in emergency medicine at Vanderbilt University. His research interests include practice variations in the care of poisoned patients.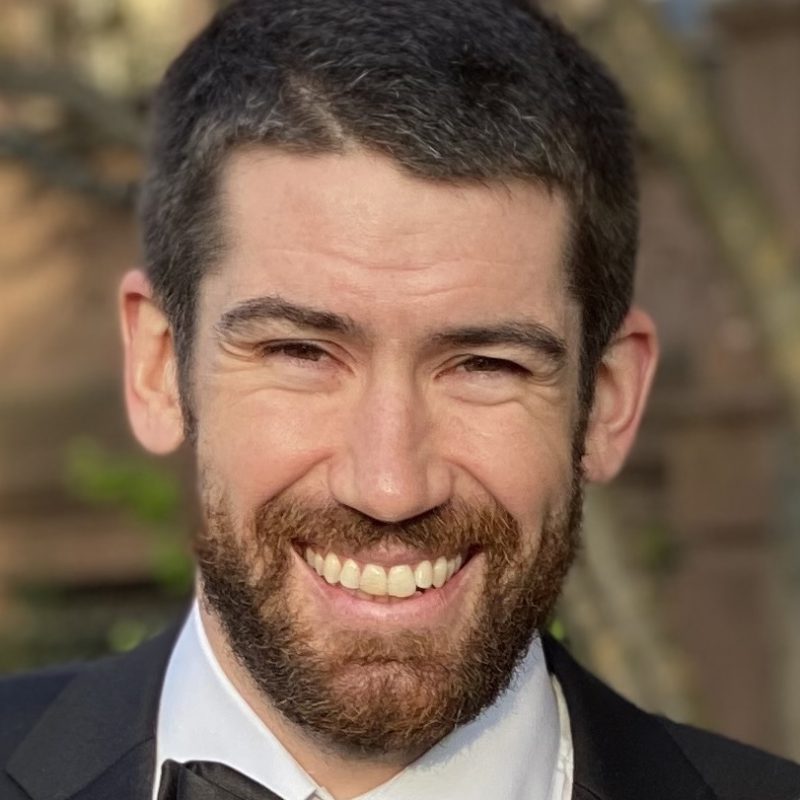 James Whitledge, MD
Jim Whitledge is currently a medical toxicology fellow at Boston Children's Hospital, and also works as an emergency medicine physician at Beth Israel Deaconess Medical Center and Winchester Hospital in the Boston area. He attended Tufts University School of Medicine and subsequently completed emergency medicine residency at Beth Israel Deaconess Medical Center, where he served as chief resident. His current research interests include ED-based treatment for alcohol use disorder, cannabis and the impact of its legalization, and drug shortage solutions.
Brandtly Yakey, DO
Brandtly Yakey is a first-year medical toxicology fellow at Wayne State University Michigan Poison and Drug Information Center, as well as an emergency physician at Detroit Medical Center in Detroit, Michigan. He completed residency training at Michigan State University/Sparrow in Lansing, Michigan. Toxicology interests include therapeutics and addiction/withdrawal.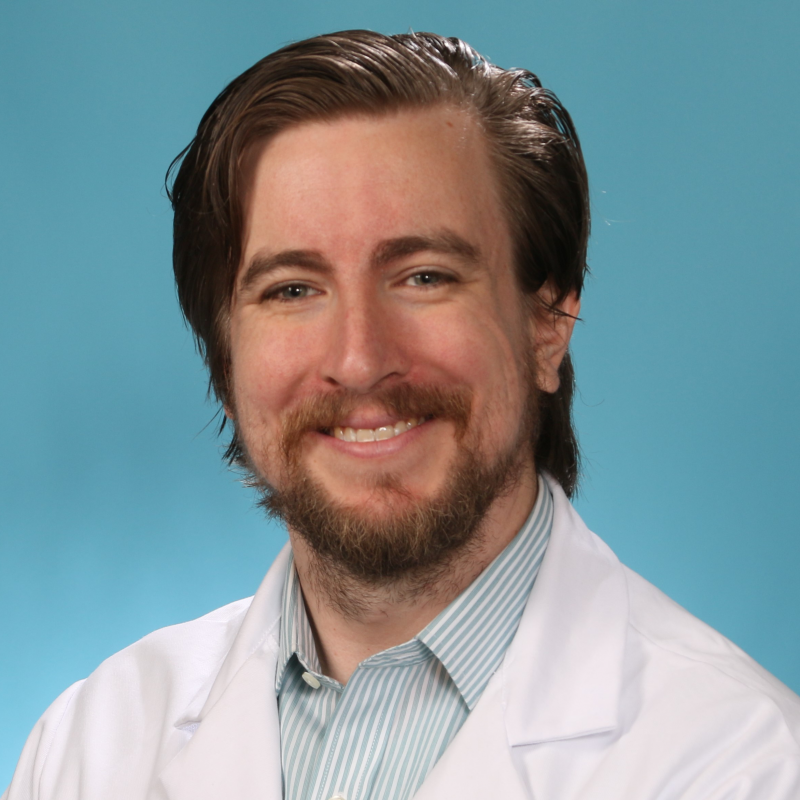 Kevin Baumgartner, MD
Kevin Baumgartner, MD, is an emergency medicine physician and medical toxicologist. He trained in Emergency Medicine and Medical Toxicology at Washington University School of Medicine and now joins the Division of Medical Toxicology as an Assistant Professor. He is the co-director of the Introduction to Addiction Medicine medical student elective and a member of the editorial board of Clinical Toxicology. Dr. Baumgartner's research and clinical interests include addiction medicine, quality improvement, psychopharmacology, and snake envenomation.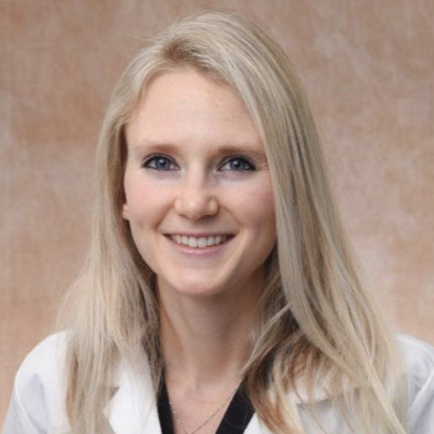 Mary Billington, MD
Dr. Mary Billington is a board-certified medical toxicologist and emergency medicine physician. She completed both Emergency Medicine Residency and Medical Toxicology Fellowship at Parkland Hospital. She currently holds the academic position of Assistant Professor of Emergency Medicine at the University of Texas Health and Science Center in Houston, TX. The application of mathematical modeling and analysis to the field of toxicology is her primary research interest.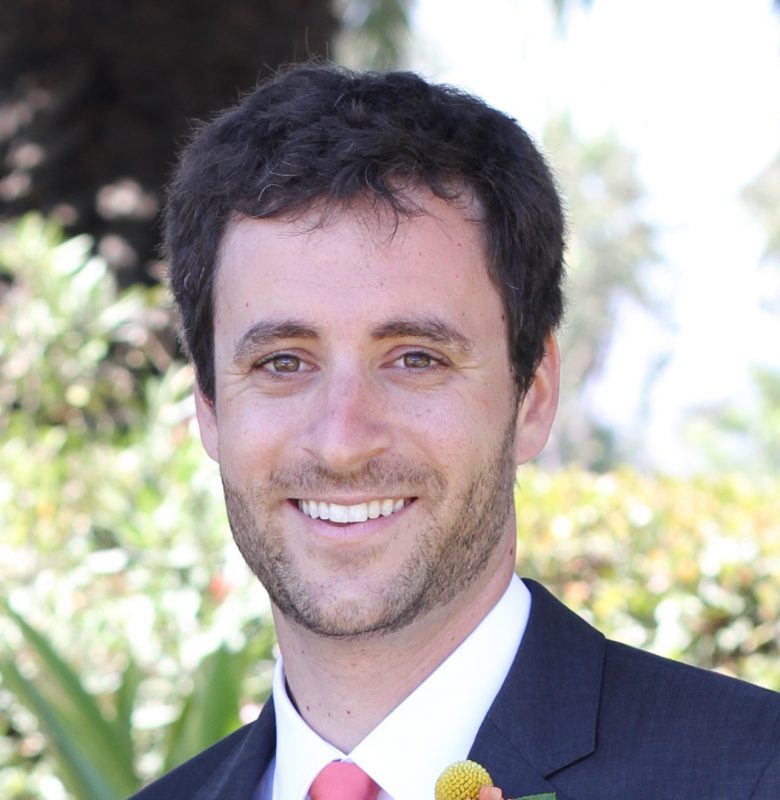 Joseph Carpenter, MD
Joseph Carpenter, MD is an Assistant Professor in the Medical Toxicology Section, Department of Emergency Medicine at the Emory University School of Medicine. He is a graduate of Brown University and the Stanford University School of Medicine. Dr. Carpenter completed his residency in emergency medicine at Los Angeles County Harbor-UCLA Medical Center and fellowship in medical toxicology at Emory University and the Centers of Disease Control and Prevention. His clinical time is split between Grady Memorial Hospital's emergency department, medically assisted opioid treatment clinic, and medical toxicology consultation service, as well as the Georgia Poison Center. His research interests lie at the growing intersection of emergency medicine, medical toxicology, and addiction medicine.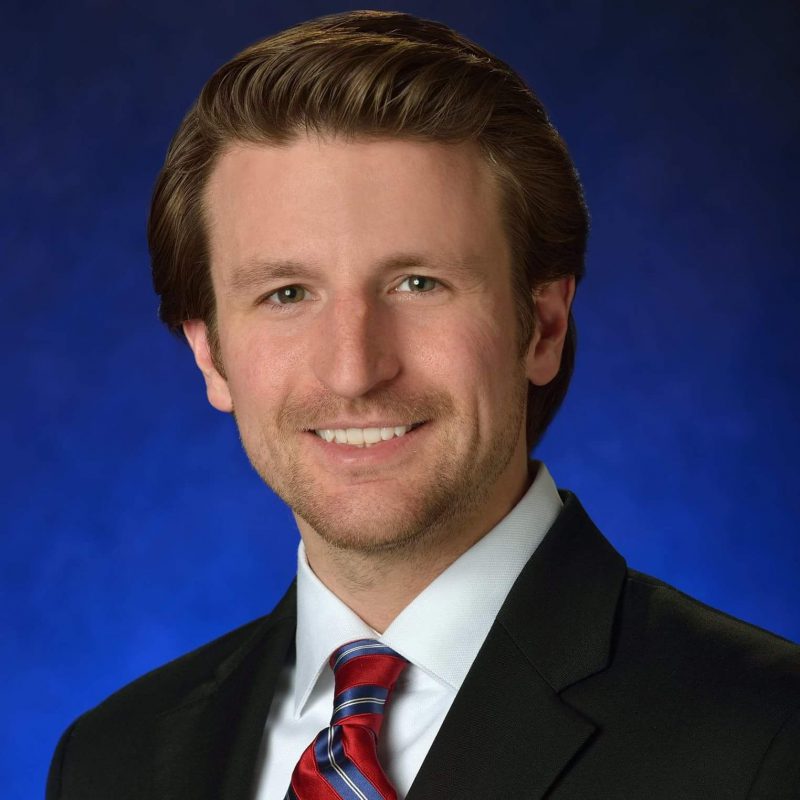 Aaron S. Frey, DO
Dr. Aaron Frey was born and raised in Forest, Virginia. He moved to North Carolina to attend Campbell University for his undergraduate education where he double majored in Spanish and government with a concentration in international studies and minored in history. While in North Carolina, he became a firefighter and emergency medicine technician. His first responder experiences made him want to pursue a career in medicine. He obtained the prerequisite medical school courses from Campbell University and became a student researcher in the cellular biology department. He attended the Via College of Osteopathic Medicine in Blacksburg, Virginia where he continued to work as a student researcher. There, he studied the protective effects of cerium oxide nanoparticles in traumatic brain injury and Parkinson's Disease. He completed an emergency medicine residency at the Lehigh Valley Health Network in Allentown, Pennsylvania in 2019. He worked in a small, resource-limited hospital in northeast Pennsylvania during the COVID-19 pandemic and treated many critically ill patients. He then decided to pursue additional training in medical toxicology and is currently a medical toxicology fellow at the University of Virginia.
Marc Rigatti, MD, PhD
Marc Rigatti MD, PhD is currently a senior medical toxicology fellow at UMass Medical School. He began his education at Eastern Connecticut State University and graduated with degrees in biochemistry and biology. He then moved on to University of Connecticut, where he earned a Master's in biochemistry while studying the chemotherapeutic potential of mdm2 inhibitors in colorectal cancer. Dr. Rigatti completed his MD/PhD at the UConn School of medicine in 2017. He earned his PhD in cell analysis and modeling by studying the biophysical mechanisms that allow A Kinase Anchoring Proteins coordinate PKA signaling microdomains, thereby regulating phosphorylation of specific PKA substrates. Dr. Rigatti completed a residency in emergency medicine at the UConn Emergency Medicine Program in Hartford, CT, where he also served as chief resident. His current research interests focus on the use of wearable biosensors and machine learning to measure pain severity and to detect states of intoxication.

Christopher Watson, MD
Dr. Watson is a second-year medical toxicology fellow with the Harvard Medical Toxicology Program at Boston Children's Hospital and the Regional Center for Poison Control and Prevention Serving Massachusetts and Rhode Island, as well as an emergency medicine physician at Beth Israel Deaconess Medical Center (BIDMC) in Boston, Massachusetts. A native of Portland, Maine, Dr. Watson completed medical school at The University of Chicago Pritzker School of Medicine and residency training at the BIDMC Harvard Affiliated Emergency Medicine Residency. He has strong clinical and academic interests in resource utilization with regard to toxicologic emergencies.