Medical Toxicology
Job Board
Welcome to the ACMT Medical Toxicology Job Board. If you are interested in posting to this board, please fill out the post request form and an ACMT staff member will contact you to process payment. Please do not attempt to share, distribute, email, or post jobs through other ACMT channels including committee and section listservs without explicit permission from ACMT leadership. Questions? Contact us at info@acmt.net
Posting Terms:
Cost: $500
Posting time frame: 90 days from the day of payment.
Posting placements:
ACMT website Job Board
ACMT Member Center Job Board Forum (Subscribers notified immediately of new job posts.)
Placement in ACMT monthly newsletters (reach 900+)
2 posts on ACMT LinkedIn page.
Want to receive instant notifications when a new job is posted? ACMT Members can log in and subscribe to the ACMT Job Forum in the Member Center.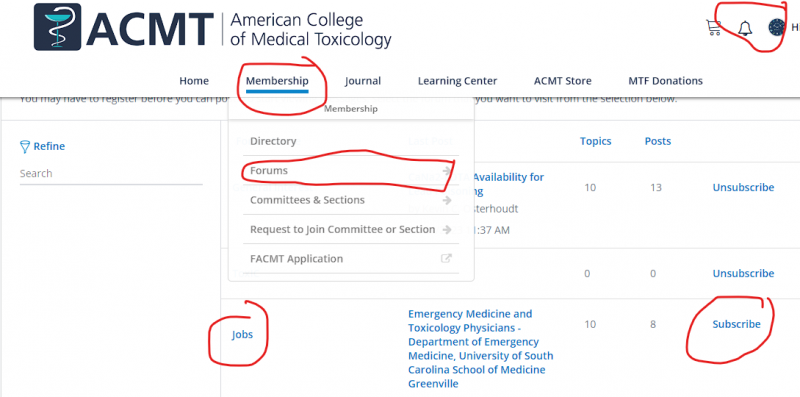 Open Medical Toxicology Positions
Position Available:
Seeking BC/BE Medical Toxicologist – Assistant Professor or Higher – Iowa City, Iowa
Posted: August 10, 2023
Position Available:
Emergency Medicine and Medical Toxicology Faculty Member – Washington University School of Medicine, St. Louis
Posted: August 11, 2023
Position Available:
PhD-Level Research Associate in Substance Use Epidemiology
Posted: September 7, 2023