Welcome ACMT's New Board Members
ACMT is delighted to introduce our four new Board Members. Dr. Kavita Babu, Dr. Rob Hendrickson, Dr. Kathryn Kopec, and Dr. Trevonne Thompson were elected to the Board. They will begin their board service at the Annual Scientific Meeting in March of 2023. Get to know them more by reading each other their personal statements below.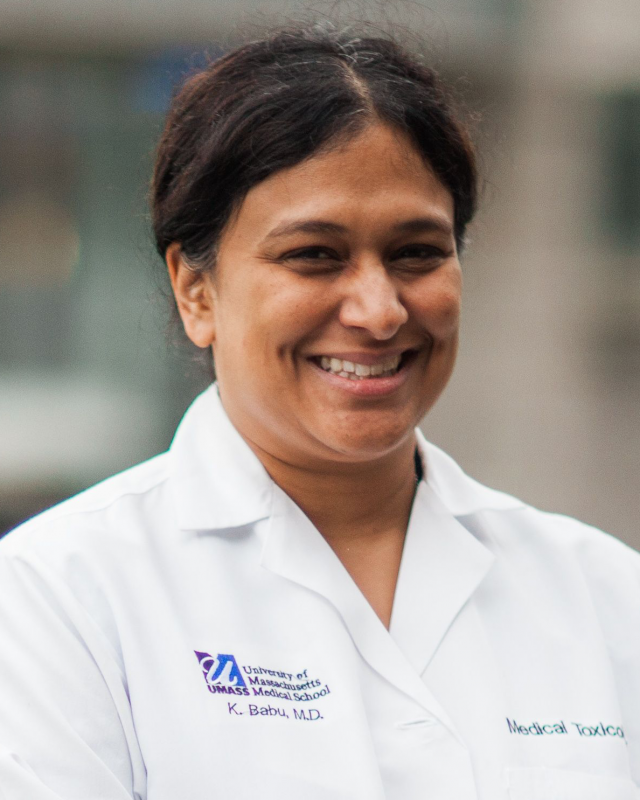 Kavita Babu, MD, FACMT, FACEP
We also stand in a unique position to expand our role within the house of medicine. Our expertise remains essential in the realms of patient safety, polypharmacy, disaster medicine, and environmental health. The epidemics of opioid overdose and suicide deaths continue to demand our leadership.
The landscape of medicine is changing. We confront the "great resignation" amidst pandemic fatigue. Physicians struggle to find our footing in a milieu of medical disinformation and flawed health literacy. We examine the lack of diversity within our group and inequities in toxicologic treatment.
I welcome the opportunity to serve our college and its members during this time of transition. Immediate issues facing members -- like attrition and burnout-- call for focus and innovation. We must also nurture our graduates through viable career trajectories and explore why many talented junior and mid-career toxicologists find themselves struggling with (and ultimately leaving) their first academic jobs. Many of our colleagues still struggle to find roles that allow them to optimize their subspecialty mission. I look forward to working with members of the college on these problems; I have the requisite skills to cultivate solutions.
I am currently Chief of our Division of Medical Toxicology at the University of Massachusetts. Within this diverse group of ten faculty members, my partners have used their toxicology training as the springboard into very different academic careers. Our team cares for patients, performs intramurally-funded research, deploys community countermeasures to opioid overdose, and grows outstanding residents and fellows. We have a broad portfolio of funding, including the NIH, CDC, NHTSA and the state of MA. Our alums at other institutions have forged their own model paths to academic success.
Expanding on this in-house experience, I have volunteered for the ACMT Education, Medication Safety, and Position Statement Committees, as well as the JMT editorial board. My toolbox contains grant and contract writing, media relations, budgeting, curriculum development, and conflict resolution. I envision myself augmenting ACMT's role in injury prevention, fostering equity, combating misinformation, and giving fellows and faculty of all stages more tools to make their value apparent to their institutions.
I would appreciate your support in my efforts to do good for our specialty, our patients, and beyond. Thank you for your consideration!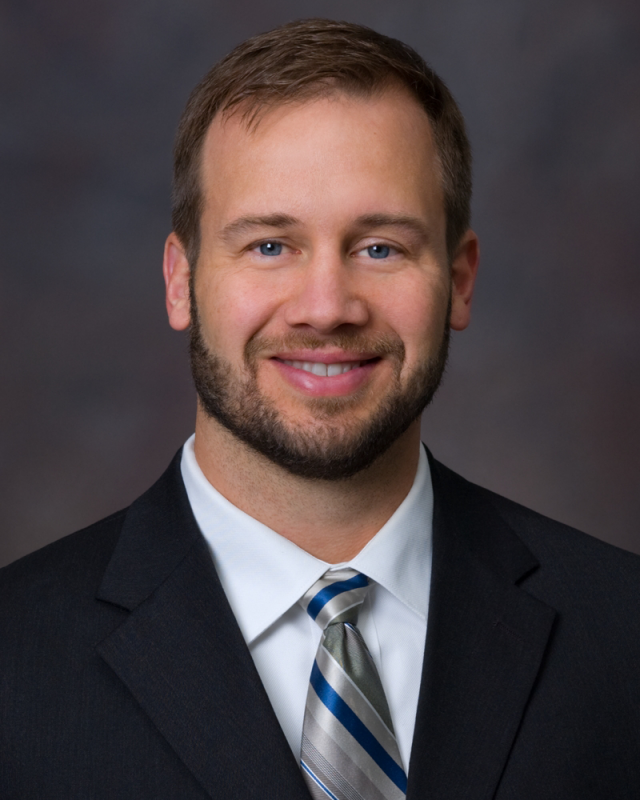 Rob Hendrickson, MD, FACMT, FACEP, FAACT
It is an honor to be considered for the ACMT Board of Directors. If elected, I will work diligently to further the vision of the College and to expand opportunities for medical toxicologists in research, training, and education.
My education, training, and clinical experience has brought me from one coast to the other. I attended medical school at the State University of New York Health Science Center at Brooklyn, emergency medicine residency and medical toxicology fellowships at the Medical College of Pennsylvania in Philadelphia, then moved to Portland, Oregon to start my career in both emergency medicine and medical toxicology. I am currently the Medical Director of the Oregon/Alaska/Guam Poison Center and the fellowship director of the Medical Toxicology Fellowship, a medical toxicologist, and a Professor of Emergency Medicine at the Oregon Health and Science University/Doernbecher Children's Hospital.
Medical Toxicology and ACMT have been good to me. I have been site-PI for multiple ACMT-sponsored research projects, site-PI for the ToxIC registry since its inception, sponsored residents and fellows for ACMT travel and research awards, and lectured, presented research, and planned ACMT conferences. I see this nomination as my chance to provide these opportunities, and more, for the members of the College and the next generation of medical toxicologists. My vision of the future of ACMT is an expansion of the scope of the specialty and to continue to perfect the educational and training opportunities for our members and fellows-in-training.
I am honored to be considered for this position and will work hard to enhance ACMT's service to its members.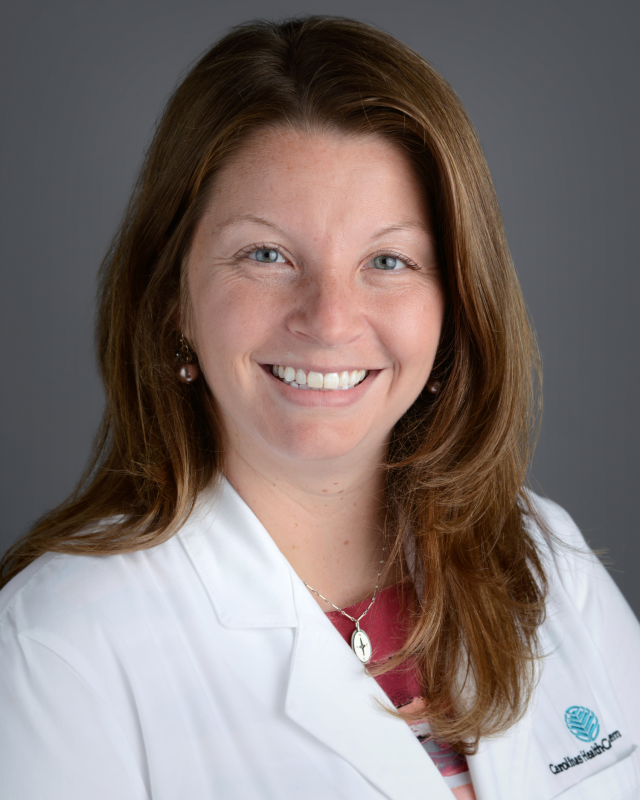 Kathy Kopec, DO, FACMT
I am honored to be considered for the ACMT Board of Directors. As a member of the board of directors, I would work with existing board members and the membership to further advance the field of medical toxicology. We are a small specialty with a huge heart, and we provide an invaluable expertise to our medical colleagues, hospital leadership, local and federal administrations, and most importantly our patients. We have continued to demonstrate our leadership in public health responses in recent years with COVID-19, and I would like to see that role for medical toxicologists continue to grow. One of my primary passions is the advancement of medical toxicology education for medical students, residents, and fellows. As a member of ACMT I have seen over the past decade how much the organization has expanded its educational opportunities for members and the public. I would like to work to continue that growth with the creation and integration of medical toxicology-focused educational opportunities and curricula for all levels of learners and specialties.
I have been involved with ACMT since my fellowship in 2012 when I served as the first ACMT board intern. I have been a member of the ACMT Education and International Committee for the past 9 years. I was a member of the ACMT Annual Scientific Meeting (ASM) Planning Committee in 2017, 2018 and 2019 and was the lead organizer of ACMT ASM for 2020 and 2021. I was awarded the Education Committee Service Award in 2021 for my contributions to the educational mission of ACMT. I have also been an abstract reviewer for ACMT ASM in 2019, 2020 and 2021. I received the Medical Toxicology Foundation Innovative Research and Teaching Grant in 2017 and reviewed MTF grant applications in 2020 and 2021.
I am originally from Michigan (Go Spartans, not Wolverines) and completed medical school at Michigan State College of Osteopathic Medicine. I completed my emergency medicine residency and medical toxicology fellowship at Einstein Medical Center in Philadelphia, PA. Following my fellowship, I worked at Duke University for 2 years then moved to Carolinas Medical Center, in Charlotte, NC, where I have been for the past 7 years. I am currently an associate professor of emergency medicine at Carolinas Medical Center and the division director of medical toxicology at our institution. I am also the medical toxicology rotation director for medical students, residents, and fellows at our hospital. I am also actively involved with our medical toxicology fellowship program and inpatient medical toxicology consultation service. My toxicology interests are focused on medical education, treatment of agitation, and global toxicology.
It would be an honor to serve as a board member for ACMT, and I appreciate your consideration of me as a candidate.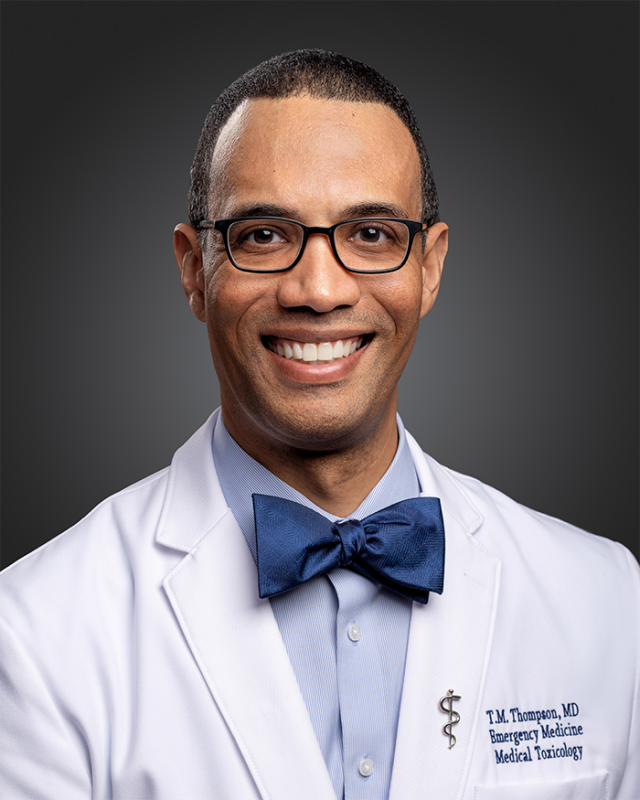 Trevonne Thompson, MD, FACMT, FACEP, FAAEM
I have a longstanding dedication to the American College of Medical Toxicology. I first joined the ACMT when I entered fellowship training in 2005 and have since been an active member of the College. I have served on several committees and have led, or co-led, ACMT initiatives. I regularly attend the ACMT Annual Scientific Meeting. I am a fellow of the College. I contribute to the Medical Toxicology Foundation. I serve as the associate editor in charge of the Journal of Medical Toxicology Fellow-in-Training Program. I am committed to the American College of Medical Toxicology.
The American College of Medical Toxicology has been an important part of my growth and development as an academic medical toxicologist. I am a tenured professor of emergency medicine and medical toxicology at the University of Illinois College of Medicine where I am the head of the Division of Medical Toxicology within the Department of Emergency Medicine. I am an associate program director for the Toxikon Consortium Medical Toxicology fellowship program in Chicago, IL. I am also the Dean for Admissions at the University of Illinois College of Medicine. I owe much of my academic and administrative growth to professional development opportunities provided by the ACMT and to mentors who are ACMT members and leaders.
I am proud of the work the American College of Medical Toxicology performs. I would like to serve the College and its members by becoming a member of the Board of Directors. Having been a member of ACMT my entire career, I have an understanding of the history and traditions of the College. My background as an educator, administrator, and researcher would add to the diverse perspectives of the College leadership. As the ACMT has helped me to grow and develop, I would like to now help the College to grow and develop, to navigate new challenges, and to be an innovative resource for members.