Welcome to ACMT's New Board Members
ACMT is delighted to introduce our two new Board Members. Dr. Christina Hantsch and Dr. Mark Mycyk were elected to the Board at the fall 2020 ACMT Board meeting. They will serve for the 2021-2023 term.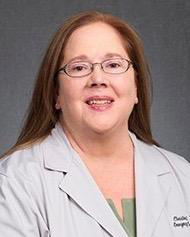 Christina Hantsch, MD, FACMT
Dr. Hantsch is a graduate of the Honors Program in Medical Education at Northwestern University. She completed an emergency medicine residency, including a year as chief resident, at the Medical College of Wisconsin and then continued her training in a medical toxicology fellowship at Vanderbilt University. After her fellowship, she returned to the Chicago area and is currently Professor of Emergency Medicine and Director of the Division of Toxicology in the Department of Emergency Medicine at the Loyola University Chicago Stritch School of Medicine. Dr. Hantsch served for more than 8 years as medical director of the Illinois Poison Center. For nearly 20 years, she has been teaching residents and students in the emergency department as well as on the inpatient toxicology clinical service which she established at Loyola. In addition, she is a regular organizer and contributor to local, regional, and national/international continuing education programs.
Mark Mycyk MD, FACMT
Dr. Mycyk found his way to medicine after obtaining a degree in English and American Literature from Harvard University. He completed a residency in emergency medicine at Boston City Hospital/Boston Medical Center, a fellowship in medical toxicology at the Toxikon Consortium and Cook County Hospital in Chicago, and currently serves as the Research Director at the Toxikon Consortium. His current scholarly work focuses on NEW (non-traditional, emerging, and web-based) drugs of abuse and innovative ways of disseminating scholarship.