ACMT Mourns the Passing of Charles E. Becker, MD, FACMT (1940-2022)
ACMT Mourns the Passing of Charles E. Becker, MD, FACMT (1940-2022)
August 2022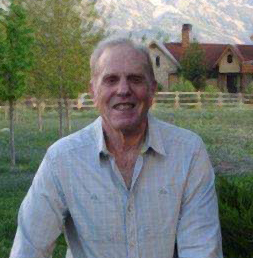 It is with great sadness that the American College of Medical Toxicology shares news of the passing of Charles (Chuck) Becker, MD, FACMT on Wednesday, August 17th , at the age of 82.
Chuck was a Past President of ACMT's predecessor organization, the American Board of Medical Toxicology (ABMT) from 1985-1988. He was the 2006 Ellenhorn ACMT Career Achievement Award recipient. He is considered one of the pioneering leaders in establishing the specialty of medical toxicology. In a career spanning more than four decades, his contribution to scholarship, research, public health promotion, and professional medical education in medical toxicology have earned him international recognition and respect. A Professor of Internal Medicine and Occupational Medicine and Medical Toxicology at UCSF for many years, he was a pioneering leader in establishing occupational and environmental toxicology as a fundamental component of the practice of medical toxicology. Chuck was also a charter member of the ABMS Sub-board of Medical Toxicology from 1993 to 1999. His mentorship and guidance to dozens of medical toxicology trainees has had a decisive impact on the success and prominence of our discipline.
Chuck's academic research and public service in the management of complications of alcohol and opioid abuse and the risks posed by overexposure to metals, solvents, and toxic substances in the workplace and environment have emphasized to all medical toxicologists the crucial role of evidence-based public health action in the prevention of the many health conditions that are a focus of our field.
In December 2021, the Medical Toxicology Foundation was the recipient of a $50,000 gift from Dr. Charles E. Becker and Family to establish the Charles E. Becker Medal for Outstanding Achievement as a Medical Toxicology Fellow. This annual award, created by Dr. Becker to recognize an extraordinary medical toxicology trainee, is a testament to Dr. Becker's career long dedication to teaching, mentoring, and inspiring students, residents and fellows. The inaugural award will be presented at the 2023 ACMT Annual Scientific Meeting in March 2023.
Chuck will be forever missed by all who were fortunate to know him. Our deepest condolences go out to Chuck's family, friends, and colleagues.
Sincerely,
Louise Kao, MD, FACMT
President, American College of Medical Toxicology
Paul Wax, MD, FACMT
Executive Director, American College of Medical Toxicology
Michael Kosnett, MD, FACMT
ACMT Past President, Chair, ACMT Becker Medal Award Committee