In Memoriam: Christopher Linden, MD, FACMT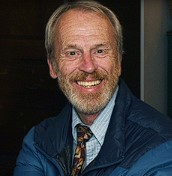 ACMT leadership was deeply saddened to hear of the recent passing of Christopher Linden, MD, FACMT. Our most sincere condolences go out to Dr. Linden's family and colleagues.
We would like to share two touching tributes to Dr. Linden's life and impact on the Medical Toxicology community from from Kavita Babu, MD, FACMT with Kevin Kent, MD, and Ken Kulig, MD, FACMT.
Services for Dr. Linden will be held Friday, September 8. More details here.

We have posted a new forum thread in the Member Center for friends in the ACMT community to want to share memories or tributes. Log in to the Member Center and under the "Membership" tab you will find "Forums">"View Discussion Board">"In Memoriam." Subscribe to this forum topic in order to post.


Kavita Babu and Kevin Kent:
"Dr. Christopher Linden, renowned for his groundbreaking contributions in the fields of emergency medicine and medical toxicology, passed away on August 26, 2023. His extraordinary life and remarkable achievements have left an indelible mark on the medical community, his peers, colleagues, and students.
Dr. Linden studied psychology at Amherst College before completing his medical degree at the University of Massachusetts Medical School in 1979. After residency training in emergency medicine at the Milton Hershey Medical Center, Dr. Linden pursued his medical toxicology fellowship at the Rocky Mountain Poison Control Center where he developed lasting friendships. His work there with Drs. Rumack and Kulig led to seminal papers on acetaminophen poisoning and international collaborations to improve the care of poisoned patients in the US. Dr. Linden also published practice-changing papers on the use of physostigmine, MAOI toxicity, and cyanide poisoning.
After fellowship, Dr. Linden found a home at the University of Massachusetts. He served as a faculty toxicologist there from 1986 to 1997, mentoring a generation of toxicologists. He additionally served as a Chair of the Toxicology section of the American College of Emergency Physicians from 1995 to 1997, and the Medical Toxicology sub-board director for the American Board of Emergency Medicine from 1992 to 1997. He was a member of the American Academy of Clinical Toxicologists for years.
In 1997, Dr. Linden joined the staff of Milford-Whitinsville Regional Hospital. He loved this environment and was beloved by colleagues there. Dr. Linden fearlessly pushed the boundaries of conventional wisdom, challenging the status quo and inspiring colleagues to think beyond the ordinary. He served as the Chair of the Pharmacy and Therapeutics committee there for over a decade.
Outside the realm of medicine, Dr. Linden was a joy. He loved spending time with his colleagues, discussing dram shop laws and Daubert proceedings over dinner or late-night poker sessions. He made everyone feel like they had a seat at his table and welcomed us all to share in his knowledge and experiences. His brilliance, patience, and mastery of medicine changed all of us lucky enough to know him well.
Dr Linden's contributions to academia, medicine, and humanity as a whole will continue to resonate through the generations of medical professionals he mentored and inspired. Our thoughts are with his family and those who loved him most." 
Ken Kulig:
"I was a second year fellow at the Rocky Mountain Poison Center when Chris became the first year fellow. I was so glad he was there, because he was a good doc and a nice guy with a sense of humor, and because I now had someone to share call with! We took so many interesting poison center calls, and we were so very busy, but we loved the intellectual challenges, the sharing of ideas, and the camaraderie. 
Our mutual friend and Medical Toxicologist Ward Donovan was on Sabbatical in Edinburgh, Scotland one year, and although he was busy and had his wife and two kids with him in a rented house, he invited Chris and I to stay with them. At the time the Royal Infirmary in Edinburgh was as far as we knew the only hospital in the world to have a dedicated Poison Treatment Unit. It even had a room dedicated to "washing out" overdose patients via gastric lavage, where the providers wore rain suits and galoshes, and the large amount of lavage effluent was simply allowed to drain into the floor drain.
Chris, Ward and I would join the team each morning for patient rounds, see new patients, listen to lectures, and just generally enjoy the academic atmosphere. We would often go for an afternoon run in a park in Edinburgh and enjoy the sight of the beautiful castle on the hill. At night we would often go out with the Donovan family and have the local fare, sometimes including haggis, a Scottish specialty.
After the European meeting in Brussels, Chris and I traveled to Denmark, Sweden, and Finland. In Finland we spent time with the good Dr. Neuvonen who was an advocate of activated charcoal instead of lavage, and also for multiple dose charcoal in selected patients. Finland at the time was a close political ally of the USSR, and one time Chris and I were at a Helsinki tavern where some of the locals recognized that we were Americans by our speech and let us know they were unhappy with the US.
During conferences in Colorado we would snow ski together and enjoy the beautiful scenery, as we at the same time got to learn new things together from the talks. Life was good.
Chris eventually moved back to Massachusetts. We'd email once in a while, but I rarely saw him except occasionally at one of the tox meetings. We would have a chat and some laughs and sometimes a meal, and talk about patients, and kids, and life. He was always cheerful, even when things medically might not have been going so well for him. But that was Chris. He was a good man and I'm going to miss my friend." 
Dr. Linden will be missed.
Sincerely,
Anthony Pizon, MD, FACMT
President, American College of Medical Toxicology
Paul Wax, MD, FACMT
Executive Director, American College of Medical Toxicology